It's Spring Time! You know what that means….Spring Cleaning!

To help you accomplish your spring cleanup and organizing goals, we are extending an offer from a highly recommended professional Kay Johnson with "Serene Solutions". She is graciously offering 1 hour free with a 4 hour service, to all of our clients, family and friends!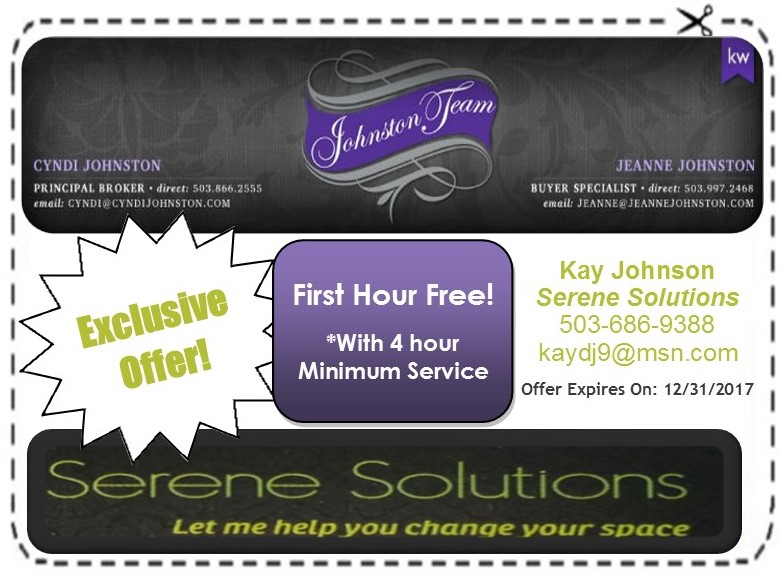 Do you need to downsize or simplify?

Want to sort and organize a room?
You or a family member moving?

Sort and Simplify
Prioritize, Downsize & Organize
Packing or unpacking

Let me help you change your space!
-Serene Solutions LLC

Exclusive Offer: First Hour Free with Minimum 4 Hour Service
Offer expires: 12/31/2017
Contact: Kay Johnson, 503-686-9388, kaydj9@msn.com
If you know of anyone that is looking to Buy, Sell or Invest in Real Estate, please send them our way!

Cyndi Johnston & Jeanne Johnston-Sanders
www.JohnstonTeamRealEstate.com
www.Facebook.com/johnstonteamrealestate